Environment Sustainability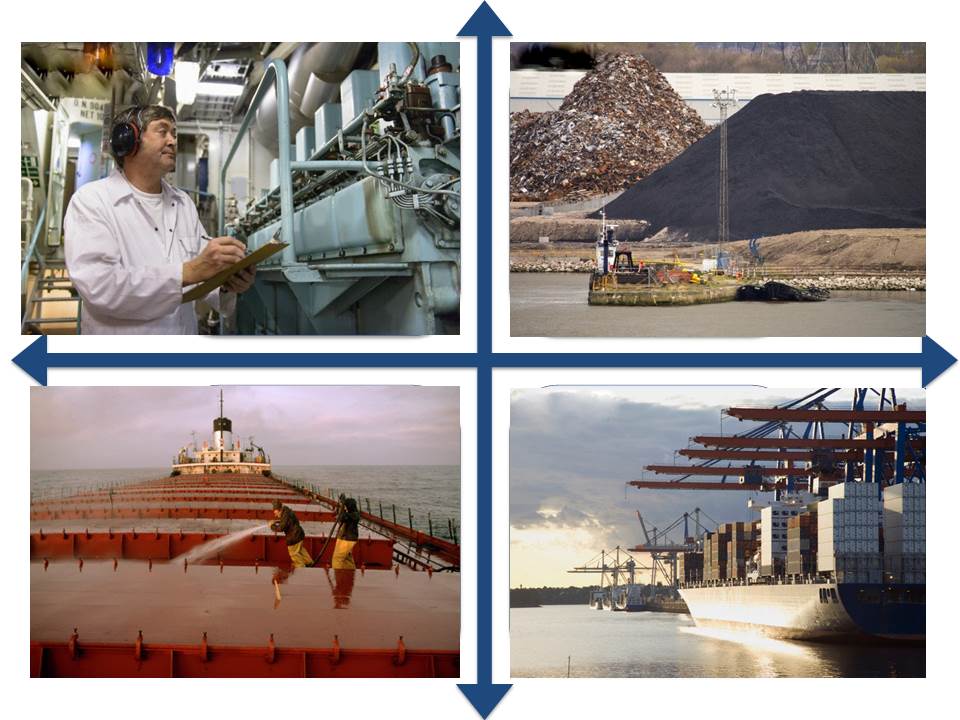 Over recent years, environmental sustainability has gained enough awareness, and its perseverance has become an important issue which needs severe attention. With depleting fossil fuels and increased emissions, environment seems to be the hardest-hit area of human beings technological developments, and its the hard time to address these key issues.
Our environmental experts will help you developing new fuel and vessel optimization techniques to achieve substantial GNG (Green House Gases) reductions.
Ship recycling
QHSE Development & Documentation
Improving & Follow up
Improving Ship system & Operation
Follow up of selected Items
Fuel/ Energy Management
With rapid growth of the shipping sector, and with increasing sub-contracting of ships, companies are becoming more interested in initiating and implementing various cost-optimization techniques, without compromising quality. To fulfill your requirements, our team will try identifying the major cost-drivers, suggesting and implementing effective solutions, optimizing the cost-dynamics of your organization.
Fuel History Assessment
Training (Securing basic understanding of fuel saving, covering key areas of system & operation)
We are also able to support your organisation with:
Quantifying the impact of emissions.
Ship energy performance and benchmarking.
Ship energy usage analysis.
Preparing energy management programmes.
Facilitating voluntary CO2 emissions reduction.
Inspecting your fleet for MARPOL compliance.
Providing MARPOL compliance training for your staff and crew.
Preparing Green Passports and ship recycling plans for vessels in your fleet.
Conducting environmental impact studies and assessments at all project scales.
Preparing specifications for environmentally-sensitive systems and equipment.
Working with your organisation to prepare environmental management policies and manuals.
Determining how changing environmental legislation will impact on your business.
Development of Sustainability Strategies
Development of Balanced Scorecard & Key Performance Indicators for integrated reporting using the triple bottom line approach of People, Planet & Profit
Integration of asset management & risk management principles into the sustainability strategy
Development of appropriate business cases to enable creation and establishing as a leader in Sustainability practices