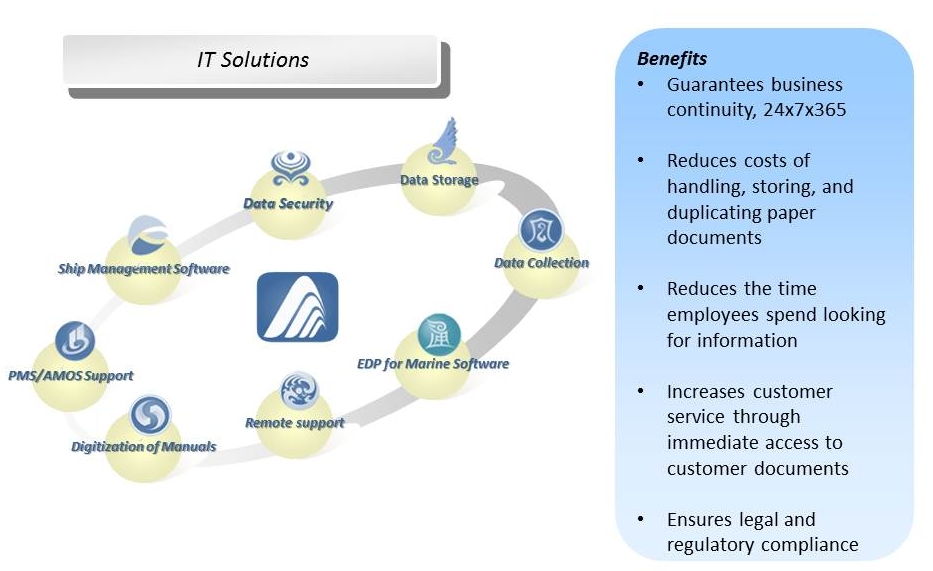 Admiralty Software Solutions provides a wide range of diverse software development services to our clients from simple custom software applications programs to highly technical software solutions and web based applications. There's basically no project too small nor too large that Admiralty Software team cannot handle, and the key feature of our software solutions comprehensive end to end marine IT services.
The Admiralty IT team consists of experienced designers and developers who use leading edge technical resources to project a clear and comprehensive development process, and a constant focus on your specific business objectives as well as your future goals.
We assist in taking decision for the implementation of new technologies, packages on the basis of profitability, features, security, flexibility, scalability, portability etc.
We help shipping and offshore companies maximizing their return on investments on information systems. Our focus areas within IT consulting consists of facilitating the selection and development of software, managing the risk of implementation, ERP installations and shipping software applications deployment, testing and training the staff in using the same.
Marine E-Solutions
Selection of Ship Management Software
Hardware and networking support
Remote IT Support
KPO

EDP service for Marine Soft wares

Document /Database Management

Data Security

Data Storage/collection/Indexing

Web access to Documents
Benefits
Guarantees business continuity, 24x7x365
Reduces costs of handling, storing, and duplicating paper documents
Reduces the time employees spend looking for information
Increases customer service through immediate access to customer documents
Ensures legal and regulatory compliance